Workers' Compensation Attorney in Chicago, Illinois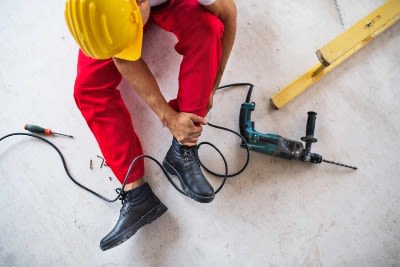 Were you injured at work in or near Chicago, Illinois? Maybe standard safety procedures weren't entirely followed, and you were hurt in the process. Or, perhaps you slipped and injured yourself on the job.
If you have been injured or gotten sick while at work, you may be entitled to workers' compensation. Work with the Law Offices of James J. Burke in order to receive the compensation you deserve.
Thorough Investigation for Your Case
When Attorney James Burke takes on your case, he'll start by making sure to listen to your claim and explain the best course of action. How he'll address your claim depends on a variety of factors. These include the severity of your injury, if you need medical care, and if you can still work part-time during the period of injury or illness.
Attorney James Burke understands that some of the processes can be confusing, and so will take the time to help you understand. It's his job to focus on helping you get your compensation; your job is simply to focus on getting better.
More Than 3 Decades of Experience
The Law Offices of James J. Burke provides services to Chicago, IL residents. Attorney Burke has over 30 years of experience in the field and gives each case his personal attention and care. His knowledge and experience mean you can rest assured that you're getting top-tier representation. Additionally, he is available for calls 24/7 and can schedule for weekend appointments if you need them.
If you have questions about whether you should obtain a personal injury lawyer, then call today for a free consultation. When you need a personal injury lawyer, work with someone who cares about your case.
Call the Law Offices of James J. Burke in Chicago, Illinois today to schedule a free consultation. His office is located near the DuSable Bridge on East Lower Wacker Drive and North Michigan Avenue.